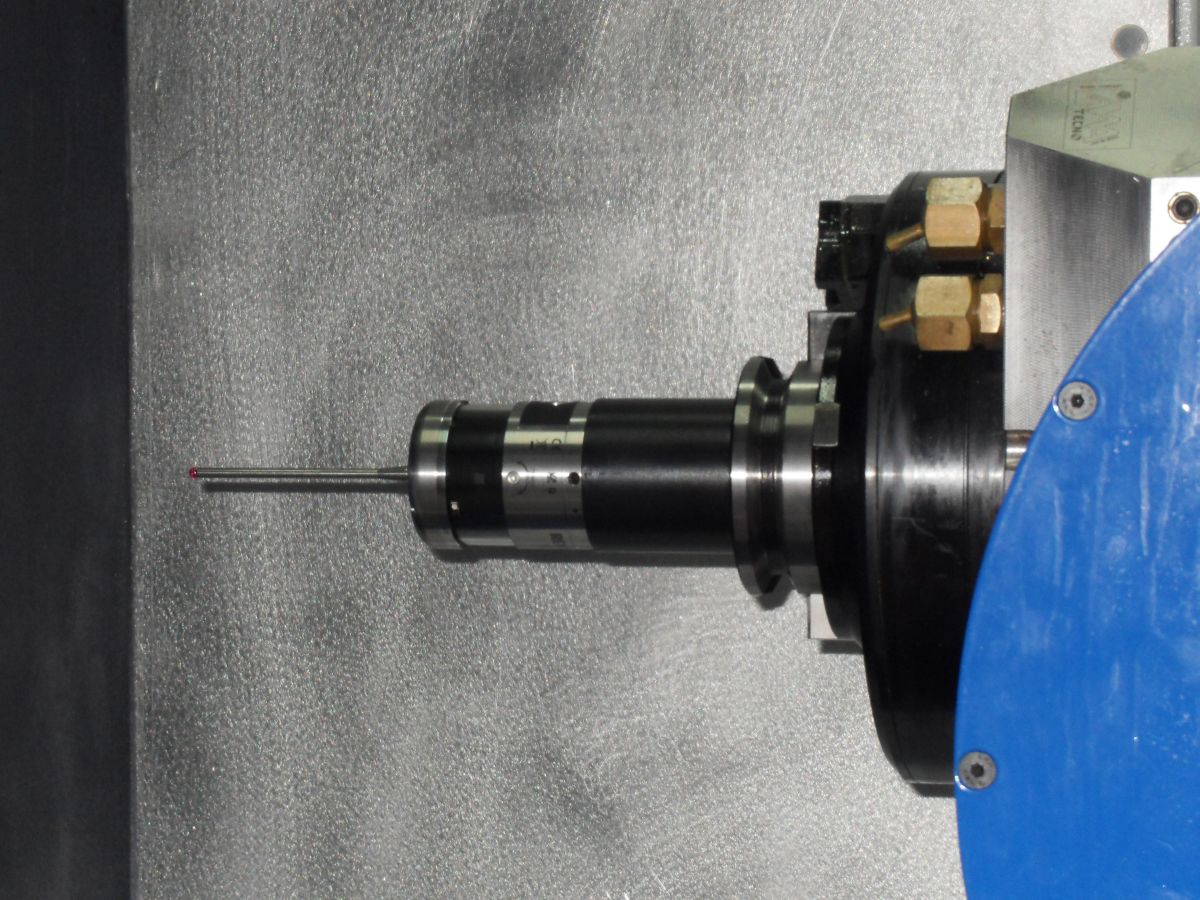 Spark x 1600
Introduction
The Spark 1600 was the first new generation model to be developed in a travelling column configuration. It was conceived for the machining of average-sized workpieces with a maximum swing of 1600 mm and guarantees excellent performances in terms of dynamics and stock removal on cast iron and steel components. It is also a good starting point for 5-axis machining on tough material.
Specifications
The essence of the Spark 1600 is the configuration flexibility: numerous solutions can be adopted for multitasking operations. The turning table which is firmly fixed to the base guarantees stability and excellent stock removal and accuracy on axisymmetric components. It can be equipped with automatic pallet changer and transpallet system able to manage up to 8 pallet tables or else it can be configured in an FMS with single or double-level robot car and personalized solutions.
Photos and Videos
OPTIONS
Measuring Prob
The 3D measuring proble available on our HMCs is very compact and can be employed in the hardest working conditions. It is automatjically loaded by the tool magazine where it is housed and its efficient radio transmission system guarantees the work-piece geometrical data to be transmitted fast to the NC.
Facing Head System
It is our application concerning the 5th axis facing head. On the top side of the head it is also available an NC-controlled motorization transferring the movement to the sliding bars. The motorized heads are automatically loaded from the tool magazine.
Turning Head
A head extension for turning internal operations, thanks to which it is possible to reach a 600 mm depth, is applied onto the head with a fast and reliable automatic change. It is also possible to have the automatic tool change directly on the head.
Tool Integrity Control
It is a direct contact tool integrity sensor mounted on the rack tool magazine which allows tools to be controlled in concealed time.
Air filter extractors
It is the aspiration system extracting the fumes generated by the pressurized coolant. The aspiration occurs inside the HMC box and it is extremely important to protect the working area but mainly the operator's health.