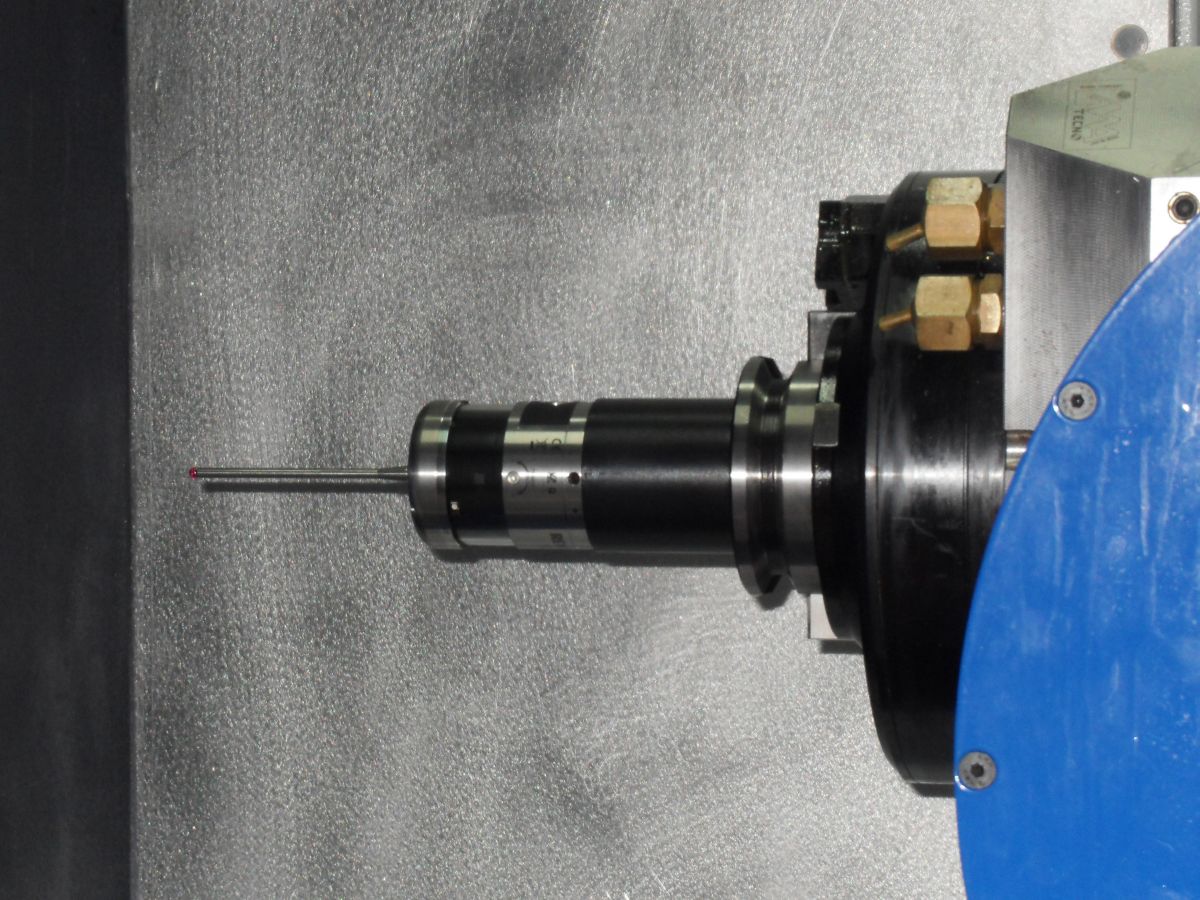 Spark TI 1600
Introduction
The Spark Ti 1600 is our travelling column machining center developed to guarantee maximum flexibility in the machining of titanium alloys used in the aeronautic industry, both for large engine components and for average-sized structures with a maximum swing of 1600 mm. The excellent performances guaranteed in roughing and finishing operations are the added value of the Spark Ti 1600.
Specifications
There are numerous solutions which can be adopted both in the basic configuration as well as in the multitasking configuration for milling and turning operations. However, in both cases the tables available are firmly fixed to the base to guarantee very stable machining, above all, during the turning operations. Due to the absence of backlash on the rotating axes, an excellent quality of the workpiece surface is obtained.
Photos and Videos
OPTIONS
Measuring Prob
The 3D measuring proble available on our HMCs is very compact and can be employed in the hardest working conditions. It is automatjically loaded by the tool magazine where it is housed and its efficient radio transmission system guarantees the work-piece geometrical data to be transmitted fast to the NC.
Facing Head System
It is our application concerning the 5th axis facing head. On the top side of the head it is also available an NC-controlled motorization transferring the movement to the sliding bars. The motorized heads are automatically loaded from the tool magazine.
Turning Head
A head extension for turning internal operations, thanks to which it is possible to reach a 600 mm depth, is applied onto the head with a fast and reliable automatic change. It is also possible to have the automatic tool change directly on the head.
Tool Integrity Control
It is a direct contact tool integrity sensor mounted on the rack tool magazine which allows tools to be controlled in concealed time.
Air filter extractors
It is the aspiration system extracting the fumes generated by the pressurized coolant. The aspiration occurs inside the HMC box and it is extremely important to protect the working area but mainly the operator's health.