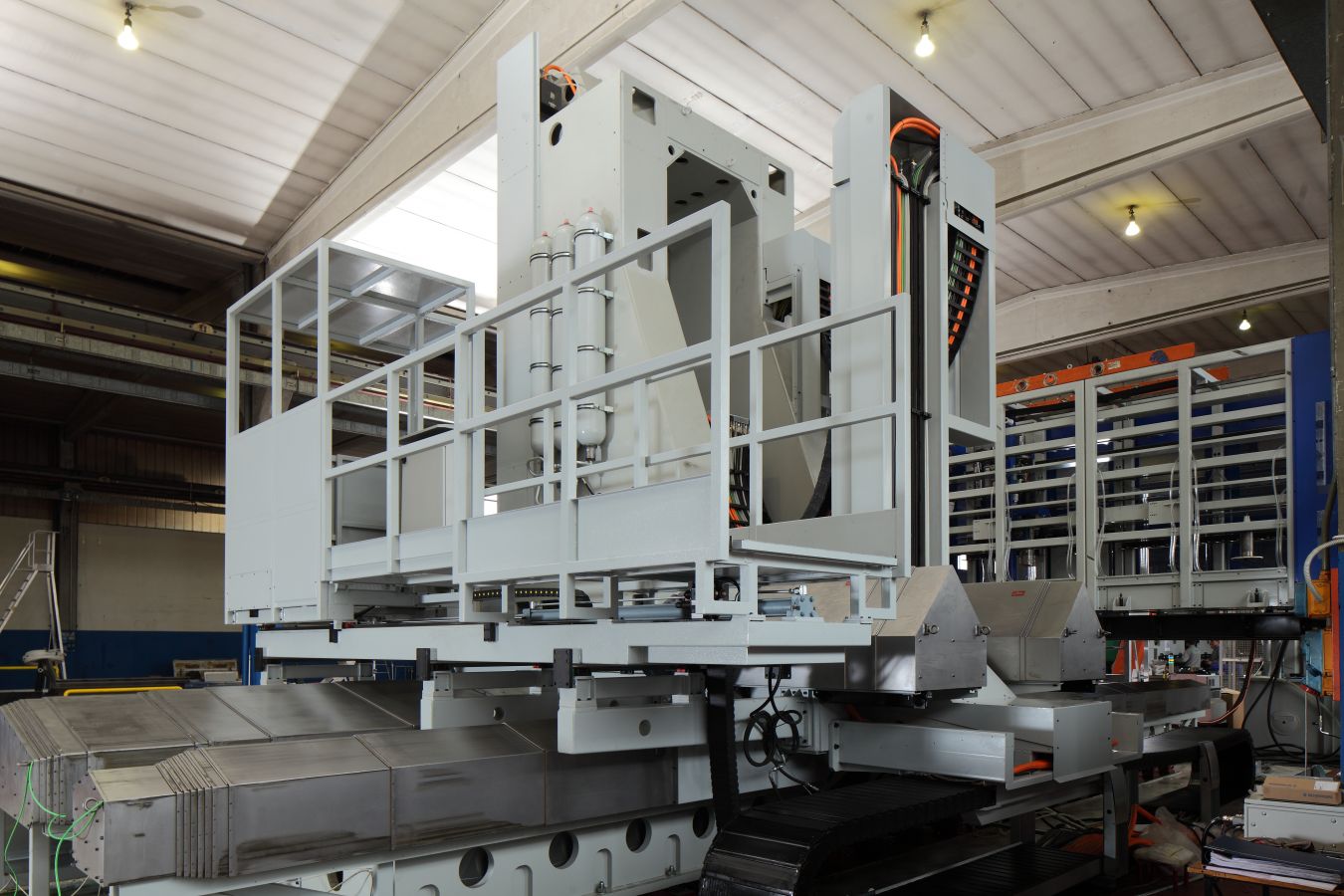 Rumble 5000
Introduction
Rumble 5000 is an HMC specifically designed to maximise the stock removal on the special structures used in the aerospace field having 1000 x 5000 mm max overall dimensions and up to 8000 kg. in weight.
Specifications
The work-pieces machined are clamped vertically to make the swarf removal easier. The CAT 60 tool taper provides a very rigid clamping to transfer all the torque the mechanical spindle can generate so as to guarantee top level stock removal. An anthropomorphic robot loads the tools inside the rack tool magazine. The automatic head changer, fast and reliable, is the added value that guarantees the highest flexibility.
Photos and Videos
OPTIONS
Measuring Problems
The 3D measuring proble available on our HMCs is very compact and can be employed in the hardest working conditions. It is automatjically loaded by the tool magazine where it is housed and its efficient radio transmission system guarantees the work-piece geometrical data to be transmitted fast to the NC.
Tool Integrity Control
It is a direct contact tool integrity sensor mounted on the rack tool magazine which allows tools to be controlled in concealed time.
Air filter extractors
It is the aspiration system extracting the fumes generated by the pressurized coolant. The aspiration occurs inside the HMC box and it is extremely important to protect the working area but mainly the operator's health.