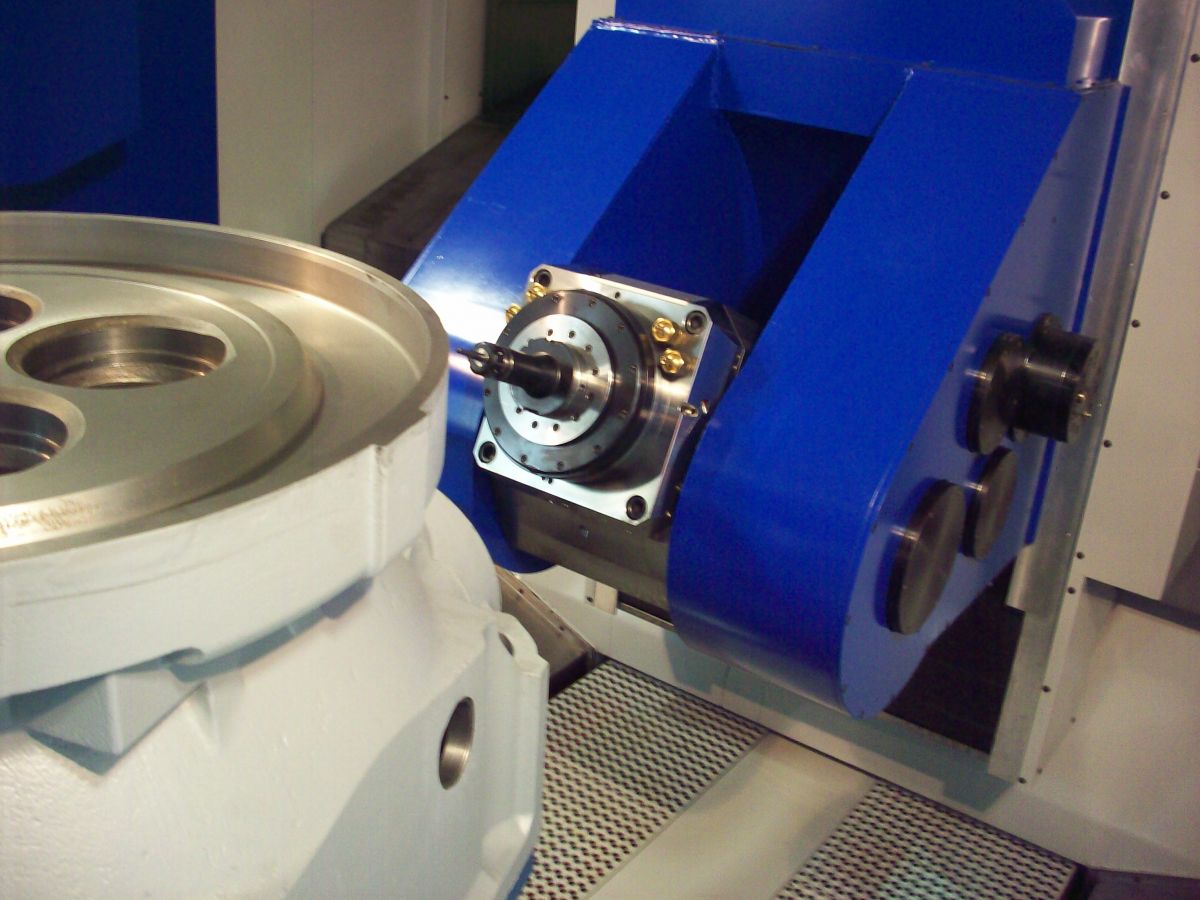 A Heads - Tilting
Introduction
The head in which the spindle is housed rotates around a continuous axis controlled by the NC to allow for 5-axis operations. This is an optimal solution for roughing and finishing operations to be carried out on surfaces difficult to reach and on work-pieces with very complex sections.
Specifications
The tilting head is available both with new generation mechanical spindles to guarantee high torque rates and with electro-spindles to provide higher compactness and rotation speed rates at the same time. Top level accuracy is guaranteed by the backlash recovery systems and the encoder providing a direct measurement of the tiling axis position.
Photos and Videos
OPTIONS
Facing Head System
It is our application concerning the 5th axis facing head. On the top side of the head it is also available an NC-controlled motorization transferring the movement to the sliding bars. The motorized heads are automatically loaded from the tool magazine.
Turning Head
A head extension for turning internal operations, thanks to which it is possible to reach a 600 mm depth, is applied onto the head with a fast and reliable automatic change. It is also possible to have the automatic tool change directly on the head.